Get 'Wild' in Your Garden By Going Green | Six09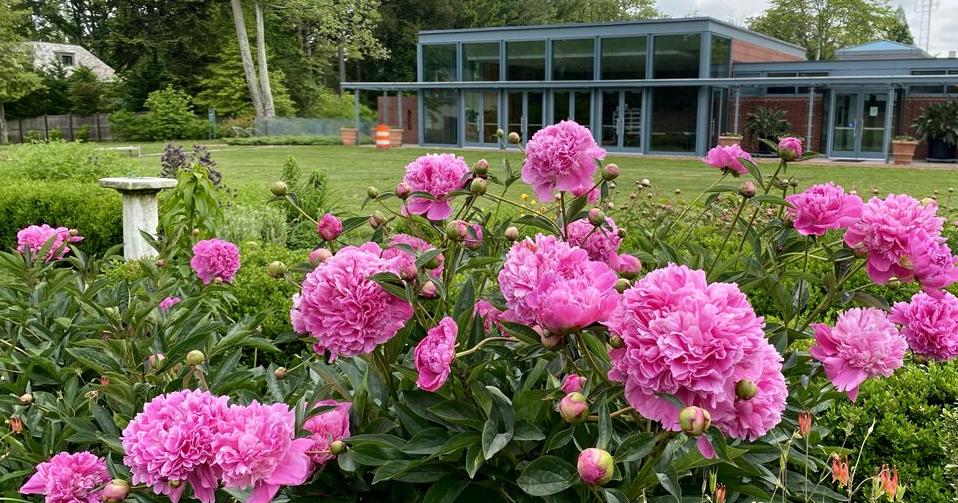 Bid a cold goodbye to the winter frost and start preparing for a modern garden that grows with sustainability in mind, and whether homeowners choose to plant now or plan ahead, they can harvest an environmentally conscious future celebrating the value of nature.
---
Wild Ones: Princeton Designs Perfect for Central NJ
The most successful landscapes achieve a balance between aesthetic appeal and practicality. But in time, homeowners can restore the ecosystem of a property by building its environmental resilience and making considerations about the climate.
People of all regions, skill levels, and economic statuses can improve their outdoor spaces, no matter how large or small, by transforming them into an eco-friendly garden with a diverse plant palette.
Wild Ones, a nonprofit organization dedicated to using natural landscape techniques that preserve biodiversity and native plant populations, has published two free, downloadable garden plans for the Princeton mid-Atlantic ecoregion.
Created as part of Wild Ones' Native Garden Designs program, these printable templates include steps for replication, a planting schedule that optimizes the best steps to take in each season, and at least 15 native species in placements and concentrations that add value to the homeowner's quality of life. People are encouraged to take inspiration from them, whether in full or as ideas, for houses even beyond the styles found in Central New Jersey.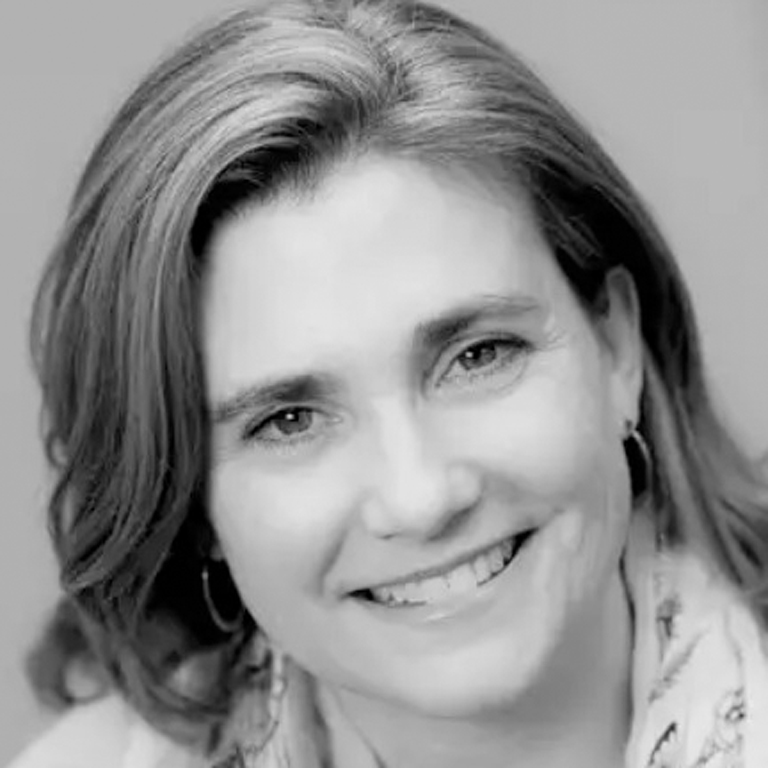 Following a thorough analysis, landscaping professionals Julie Snell and Lisa McDonald Hanes developed these layouts to reintroduce indigenous plants on two contrasting properties: a single-family, one-acre parcel on the outskirts of town with a sloped suburban hill and a multi-family townhouse on a one-fifth-acre parcel within Princeton.
Once grown, native plants can flourish with little to no watering, fertilizer, pesticides, or mowing, making them a viable, low-maintenance replacement for traditional lawns. These species have become accustomed to the area as a result of evolution and adaptation, with deeper root systems that control the level of water runoff. This prevents overflow and, by extension, mitigates flooding—a rising concern in New Jersey because of the effects of climate change.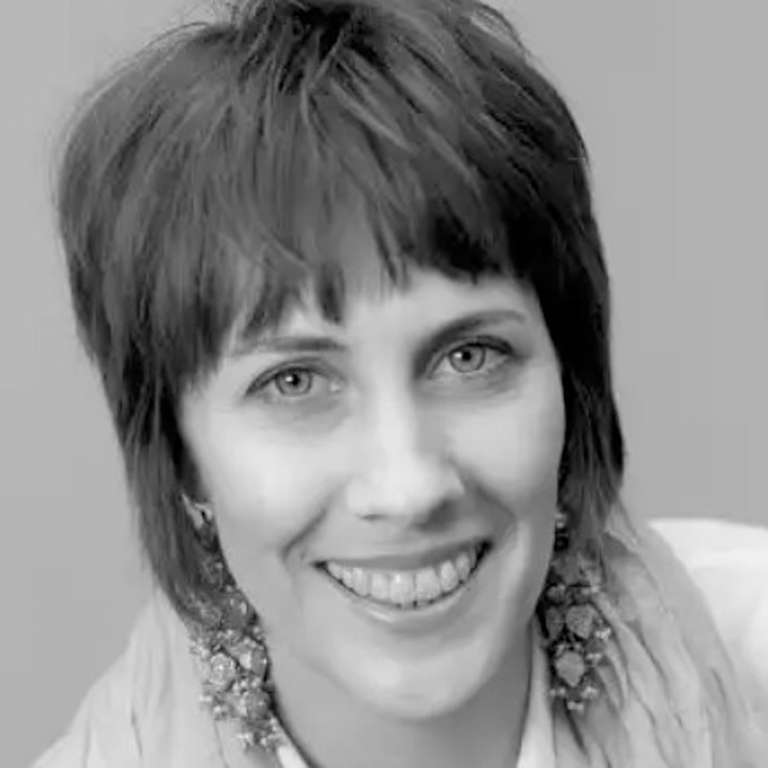 Communities of native plants support wildlife and pollinators, and while deer may still browse from them, as Wild Ones explained, mature plants can be "resilient" in the face of those pressures. Yet, if any invasive species present are not controlled, native plants risk being overtaken.
The Princeton designs primarily use perennials, or plants that return each year but may take longer to "get established," as opposed to annuals, which only complete one growing season.
Snell is a certified arborist and founding partner of the Philadelphia-based TEND landscape architects, where her fellow designer, registered landscape architect Hanes, is also a founding principal. Hanes received her bachelor's in landscape architecture from Purdue University, while Snell, who has a fine arts background, earned her master's in landscape architecture from the University of Pennsylvania. Together, the women are the co-owners and operators of Redbud Native Plant Nursery in Media, Pennsylvania.
The designer statements for the single-family and multi-family properties share some of the same passages, but with details specific to each plan, as well as video interviews where Snell and Hanes spoke, respectively, about them with Wild Ones member Michele Hensey.
To see the recommended phasing, priorities, practices, or download copies of the Princeton plan(s), visit Wild Ones' website at nativegardendesigns.wildones.org. Ecoregions with designs ready for implementation include Boston, Chicago, Washington, D.C., and others.
Because the mid-Atlantic region has been inhabited since before the American Revolutionary War, these plans differ from previous Wild Ones designs in several ways. According to the Wild Ones Princeton template page, "land development patterns and housing types show this age, coupled with modern demands for density and ways of living that meet a wide range of population needs from university students to young families to the elderly."
Wild Ones, which started in the Midwest, has three chapters in New Jersey: Gateway, Southern, and Skylands, the latter two of which are seedling groups still in the early stages of expanding membership and programming.
Skylands serves the northwest counties of Mercer, Morris, Somerset, Sussex, and Warren. Its president, Daina Gulbis, is a chemical engineer by trade and a certified master gardener for Somerset County, where she has resided since 2005. Gulbis currently works as the K-8 Garden Coordinator for the Somerset Hills School District and an environmental educator for the Raritan Headwaters Association.
After speaking with the president of the state's Southern New Jersey group, Josh Loew, both Gulbis and Gisela Ferrer volunteered to start their own chapters in March of last year, with Ferrer now leading the state's Northeastern Gateway chapter.
Gulbis is thrilled to be able to share these Princeton templates as something tangible that can still be applied to many ecoregions and prove that raising native plants does not have to be "overwhelming."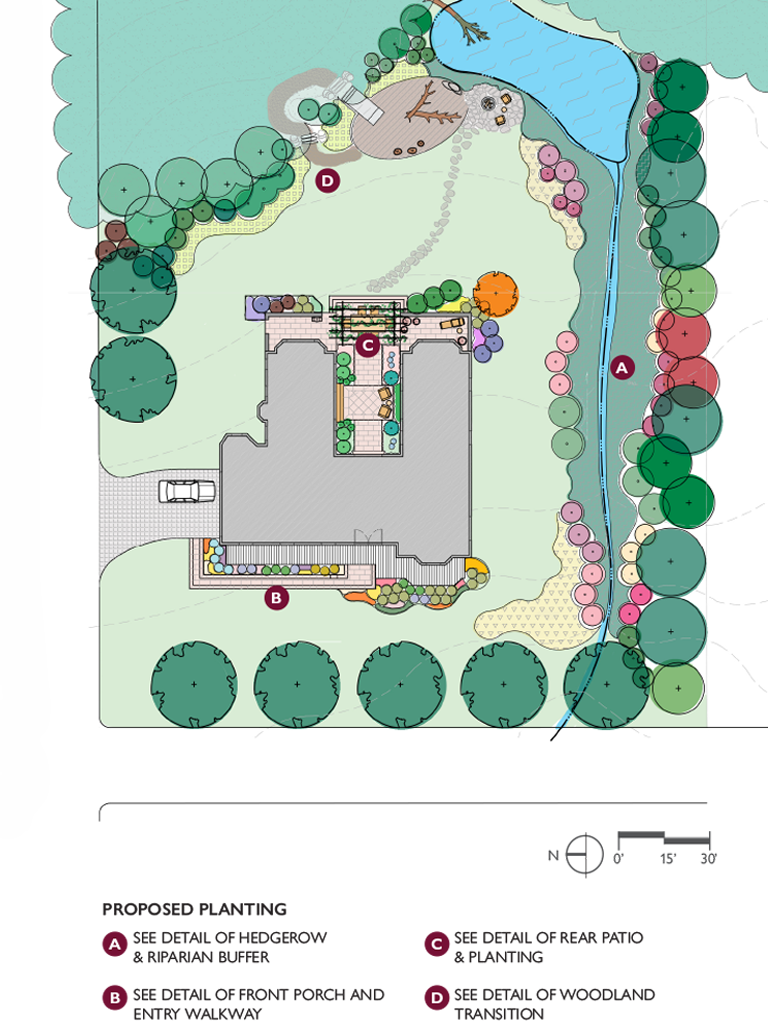 "I think that is the hardest part to figure out when you move to an area or when you decide you want to plant: what is it that's going to be native, that can grow, that's going to be flowering at this time, so that I can have a continuous flow in my garden? We have a lot of resources out there for Jersey, but it takes a lot of time," she explained.
"Not everybody can afford to have a landscape architect come and take a look at their space," Gulbis said, with the designs making that easier. She also expressed her love for "the tables at the end, because you can also pick and choose" from substitute plants that "all grow in this area and climate."
Snell and McDonald both recommend planning and preparing the site in the summer, which may include cleaning up the property and removing invasive species, before planting native species in the early fall. This way, rather than forcing the gardener to be hypervigilant about watering in the summer to ensure the survival of the seedlings, they can do so in September, October, and/or November to give the roots a longer time to settle. This puts them ahead of schedule by spring and will result in heartier plants come summer.
Gulbis personally plants for different reasons in the fall and spring. She shared that because the beginning of autumn is the end of the traditional growing season, nurseries tend to sell plants at reduced prices.
The "plugs" for native species, a term for seedlings grown in trays with potting soil, are sold in spring and present gardeners with visible blooms. But as opposed to their previously planted counterparts, which will likely spend their first years as stems, these spring plants will require more attention and water, especially in hotter weather.
Gulbis says she does both—some for those visuals that signal the warmth of spring has arrived, and others for long-term planting that profits from patience.
Snell and Hanes advise that the process is best done in phases, proposing that people first define their goals for the landscape, such as what they want in the finished product—spots for growing produce, sitting, or playing—and evaluate their abilities to do the work required, such as coordinating with landscape professionals or budgeting.
By establishing funding expectations and a timeline for incremental improvements or additions, the homeowner can devote the scheduling and monetary resources required to complete their vision, as well as all the maintenance that entails.
To help map out a balanced garden, the designers say it is important to document the following factors: sunlight, shade, and water flow patterns; conditions and/or types of soil, drainage, and moisture; as well as what plants are already growing in the space, both invasive and native. For more information on invasive species in the mid-Atlantic region, visit invasive.org/eastern/midatlantic.

In the designer statements, Snell and Hanes encourage homeowners to work closely with an arborist certified by the International Society of Arboriculture, or ISA, to identify keystone species, such as oak trees, which are organisms that the ecosystem cannot exist without.
But removing the hazards—large trees that are dead or damaged, areas negatively impacted by erosion and flooding, or the advancing encroachment of invasive species—is just as essential as thoroughly studying the site.
Hanes advised conducting at least one "soil test" to detect its nutrition and acidity before starting the garden, and since Princeton spans the transition from the inner Atlantic coastal plain to the ridge and valley ecoregion, several spots in the same yard can have differing compositions (clay, sandy, compacted, etc.).
For more information on how and where to properly submit soil for testing, Hanes suggested checking out the website for both the Rutgers New Jersey Agricultural Experiment Station's Soil Testing Laboratory or Cornell University's Soil Health Laboratory.
Climate change is also an undeniably big factor. According to Hanes and Hensey's February YouTube discussion, the area averages around 47 inches of rainfall and 24 inches of snow annually, with increased but alarmingly unpredictable levels of precipitation and warmer temperatures expected throughout the year.
These seasonal fluctuations, according to Gulbis, are part of why a "random" April snowstorm can occur after a hotter summer and relatively "mild" winter. The Skylands president has witnessed vast changes in both the climate and what can successfully grow here—variables that were not present when she first moved to the state nearly two decades ago.
It is also worth it to be mindful of what the designers' statements describe as "anthropogenic influences," or "the age of density of development in an area" due to cycles of disturbance resulting from paving roads or storing building materials, which can increase the temperature in what is known as the "urban heat island effect."
As explained in the "methodology" section of the single-family home template, following the designer's site inventory and gathering of data, the objective was to restore ecological function and natural beauty, as well as empower residents to take advantage of the outdoors.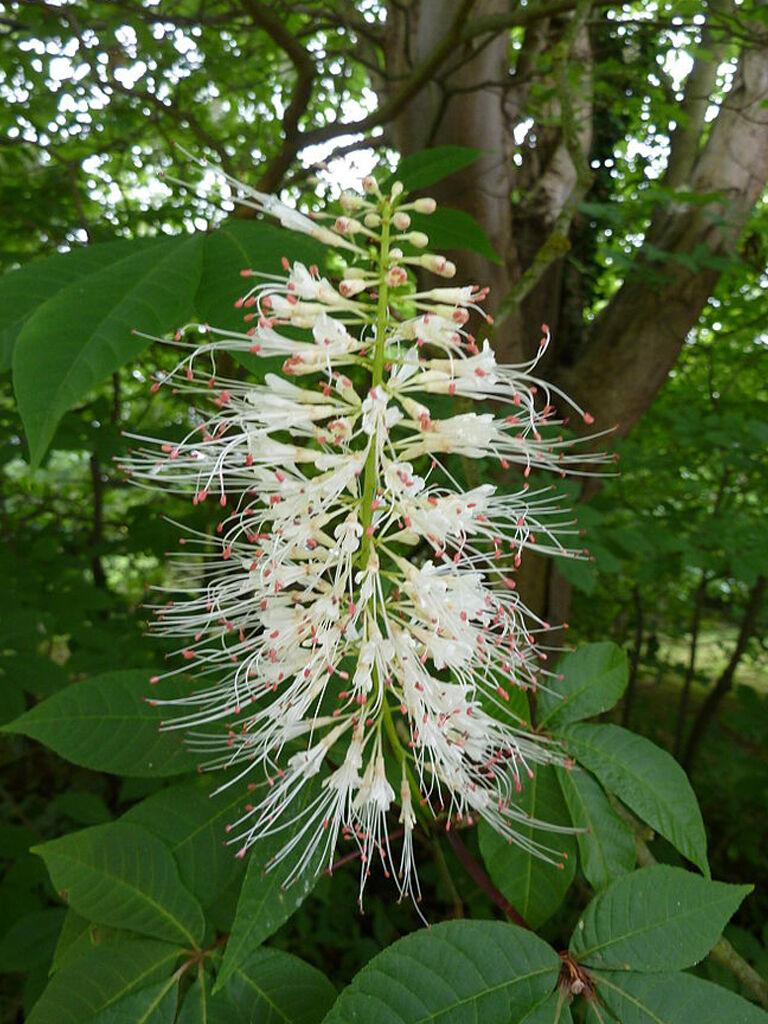 Visit local nurseries and sustainable suppliers, and keep a list of botanical names on hand when shopping or placing online orders. Wild Ones suggests purchasing native plants from Bountiful Gardens' brick-and-mortar locations in Ewing, Lawrenceville, and Hillsborough, as well as Rare Find Nursery in Jackson, a mail-order retail plant nursery that operates by appointment only.
The first priority is to manage the invasive plants and restore the woodlands, as the edge of the latter is what Snell deems the most "critical piece from the point of view of the homeowner" of a single-family property. In the designated woodland transition zone of the layout, she recommended planting flowering dogwood, fringetree, and other "large scale shrubs" like bottlebrush buckeye or Virginia sweetspire, which "hold the space really well."
For the single-family property, Wild Ones advised reducing parts of the lawn to form a wide riparian buffer along the sides of a stream or the edge of a pond, then stabilizing that border by repopulating it with shrubs and herbaceous plants of differing heights. Snell said that what defines these houses in the "rolling hills" are having two sides of road frontage with a densely wooded upper east area that may be fragmented. The understory here is prone to damage from grazing deer, who gravitate to oak trees and can be kept out via a specialized fence or by adding species that tend to be more "resistant."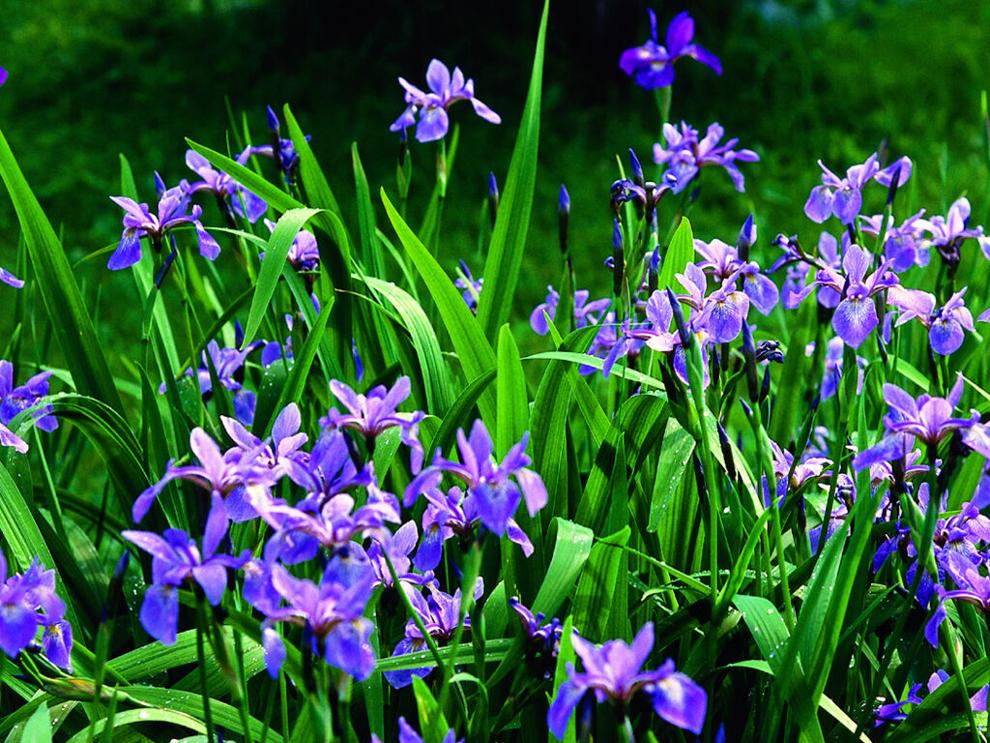 The ideal space for the single-family property should have focal points and access to water features, Snell added, with the south side typically flanking what she described as a small stream lacking a definitive edge or vegetation, which has made the excessively mowed area lack stability and be more susceptible to erosion or drainage issues. Reinforcing these slopes with native plants can slow down the water to abate that.
These can include what Snell calls a pattern of "beautiful blooms" featuring swamp milkweed, fox sedge, different iris (crested and blue flag), soft rush, and ironweed. For a ranking and breakdown of what plants would fare well in this area, visit the Rutgers New Jersey Agricultural Experiment Station's "Landscape Plants Rated by Deer Resistance" at njaes.rutgers.edu/deer-resistant-plants.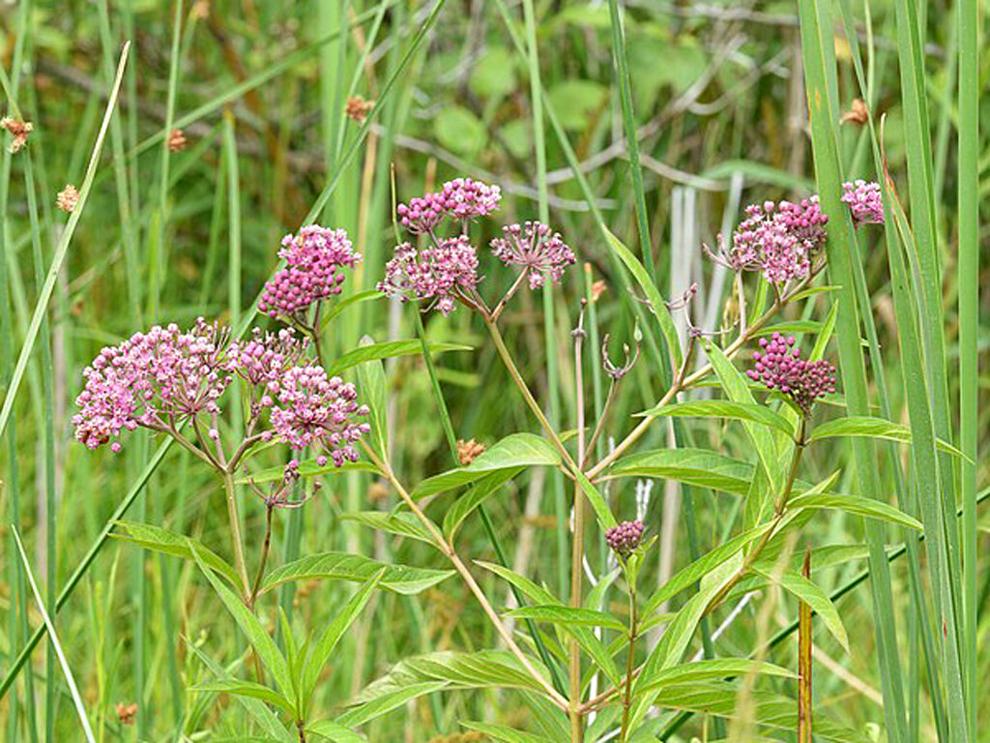 By alternating areas of higher and lower vegetation, as well as creating "access points" to the water via stepping stones, a gardener can help mitigate flooding, restore the streambank and develop "a habitat zone of ground layer herbaceous and woody [plants] where there was none," Snell explained.
Trees, especially ones in the canopy, provide structure, with the last point in the designer's statement adding that once the spaces for sitting or other activities are placed, homeowners can use an organic site preparation method like solarization to eliminate the undesirable parts of the lawn that remain.
What the multi-family template loses in the townhouse style's "postage-stamp front area," it gains with a considerably bigger backyard, which can also be joined by a side yard and additional parking off the street. This front area would be drier and receive more sunlight juxtaposed against the backyard's cooler, shadier temperatures, with the latter able to contain personalized zones for activities such as entertaining and growing a vegetable garden.
Both groundcover and mulching should be prioritized, but the easiest first step in this template, according to the phasing guide, is installing rain barrels to capture water and runoff from the roof downspouts.
The designer's statement advocates for "lasagne gardening," also known as sheet mulching, or smothering the grass with newspaper or cardboard and 4" to 5" of wood chips at least two months before planting to remove unwanted lawn. Hanes explained that this is an option for a less physical, but more time-oriented process.
When the season starts, any plants with exposed soil that have yet to mature should be covered with green mulch, what Hanes termed "a living plant," which reduces the need for water and weeding even more than bark mulch or shredded leaves.
The multi-family home design calls for "as little pavement as possible," since its prevalence cuts into what is already a scarce outdoor space offering little biodiversity outside of turf grass and invasive species. Hanes suggested using wood chips or mulch when laying out pathways or seating areas until another, more permanent solution can be installed. She also emphasized the value of putting doorway trellises in place to offer shade and be an "easily plantable, fast-growing upgrade."
In Hanes's Wild Ones presentation, she said to water plants regularly until established, a period of time which will take roughly one to two years for herbaceous perennials and two to three years for woody plants—but to resume, then increase the amount, in drought conditions.
Lacking a green thumb or the gusto to get your hands dirty? No need to worry; Hanes offered her own experience as an option, explaining that she plants native species in containers and shares that there might be local opportunities for verge planting, a style of community gardening for growing more biodiverse greenery in the "verge," or boulevard, of a street.
Another example from Gulbis is that she does not have a stream on her property, but was inspired to put a hedgerow in because of the plans. She also expressed her appreciation for the table of alternative plants and being able to "stack" plants in layers, noting she was able to complete work in her single-family home in a phased approach.
Even if the Princeton plans do not apply to your property, take away elements rather than the entirety, as anyone who has ever dreamed of relaxing or socializing in the domestic haven of a garden can apply some of this knowledge to their own backyards.
Supporting an ecoregion's environment benefits the health and happiness of all its inhabitants. Wild Ones' message is simple: "All gardening is experimentation and a handshake with the natural world where there are no guarantees," which speaks to the fact that a better tomorrow can bloom for every person, plant, and part of life.
---
Still giddy about gardening and prefer planting in April to see if those long hours can truly produce May flowers? Browse, buy, and be in nature with these other opportunities to celebrate the allure of the outdoors from Bordentown to West Windsor.
Morven Museum & Garden
Because Morven Museum & Garden was established as the state's first Governor's Mansion, the landmark site has deep roots in Princeton. Morven's annual plant sale, which brings together history and horticulture, has a new partner for this year, the local environmental organization Sustainable Princeton.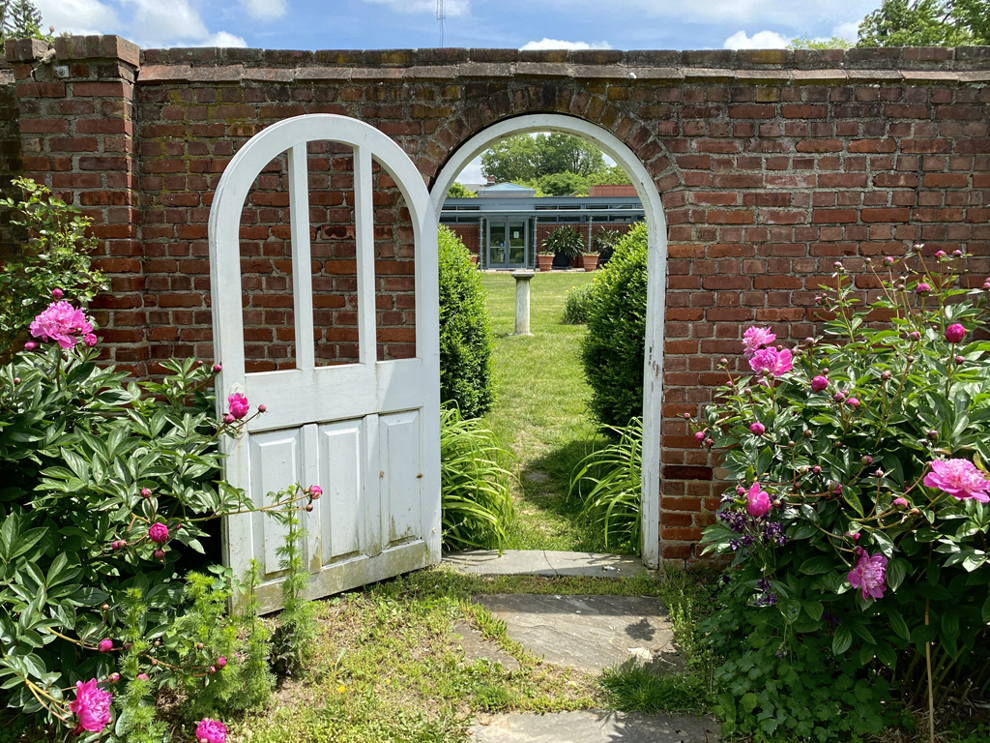 A plethora of annuals, perennials, shrubs, and edible plants—some of which are heirloom varieties or Morven exclusives prone to selling out—will be marked with a "Sustainable Princeton Preferred" logo to signify what species have been identified as indigenous to the area. Through Monday, April 10, plants can be ordered online via the website, morven.org/fy23/plantsale.
Confirmation emails will contain the order's pickup date, ID, and receipt for payment. Morven members receive a 10% discount off their order, as well as priority pickup and early access to the onsite stock on Friday, May 12. All other remaining orders will be scheduled for pickup from Saturday, May 13, to Monday, May 15.
According to Morven's website, those who do not wish to order online can call or leave a message for visitor services at 609-924-8144, ext. 103, to pay via credit card.
Morven Museum & Garden, 55 Stockton Street, Princeton. www.morven.org.
---
Garden State African Violet Club Sale & Show at MCCC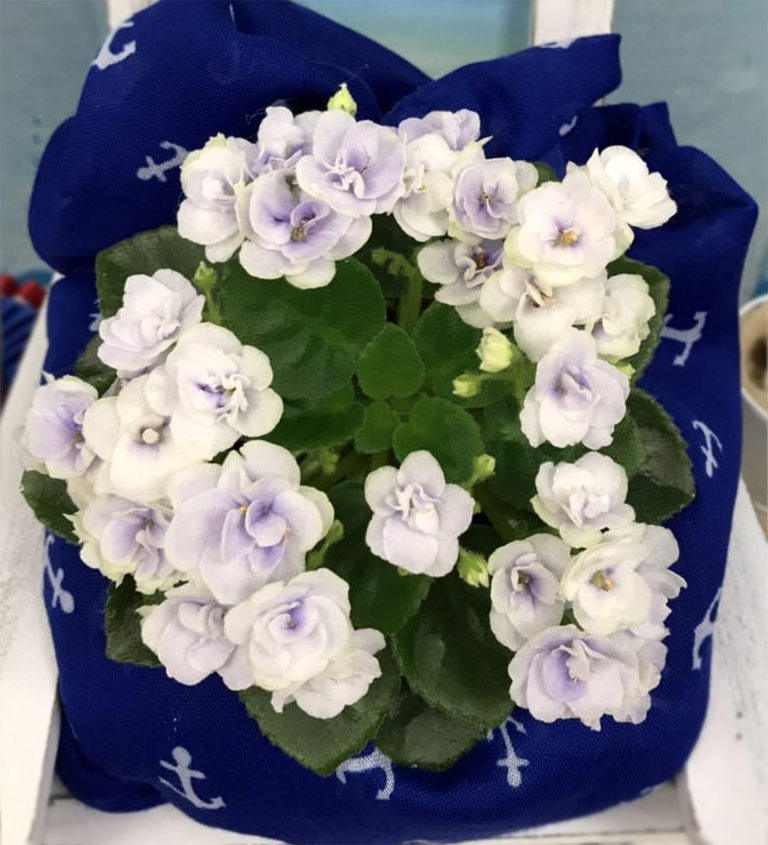 Looking for a radiant houseplant to bring some vibrancy indoors? The Garden State African Violet Club returns with the 69th African Violet show and plant sale on May 6, titled "Violets Light Up Broadway," a free event hosted by the horticulture program at Mercer County Community College. Hundreds of the flowers will be on display for judging in the student center of MCCC's West Windsor campus from noon to 4 p.m.
Attendees are not only able to view creative arrangements of these award-winning African violets but purchase flowers of their own to take home or gift—right in time for Mother's Day, too—with experts on location to answer any "budding" questions guests might have.
Mercer County Community College, 1200 Old Trenton Road, West Windsor.
Bordentown City Green Home & Eco-Friendly Garden Tour
The Bordentown City Environmental Commission has organized a free, self-guided initiative, the first of its kind, with the Bordentown City Green Home & Eco-Friendly Garden Tour on April 30 from 11 a.m. to 3 p.m. The trek, which can be completed on foot or by bike, is designed to raise the public's understanding of sustainability and its developments locally.
Participants will be given a printed or digital map, as well as a free gift, at the starting point of the Carslake Community Center at 207 Crosswicks Street.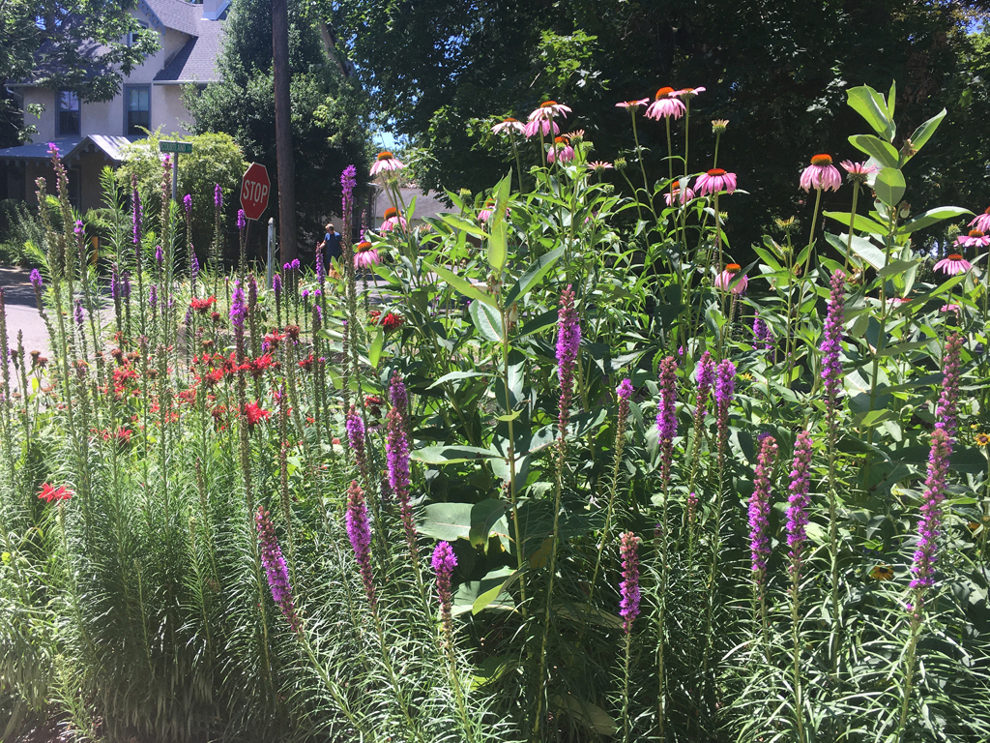 According to a press release, along the way, Bordentown residents will "meet community members cultivating native plant and pollinator gardens, using rain barrels and compost bins, building roof gardens, keeping bees and chickens, enjoying the benefits of solar panels, and much more."
The BCEC, a volunteer, mayor-appointed group, oversee the annual Green Fair and are actively involved with the Sustainable Jersey Municipal Certification Program. Its members advise, educate, and monitor environmental issues affecting Bordentown.
Carslake Community Center, 207 Crosswicks Street, Bordentown. For more information on the tour of the Bordentown City Environmental Commission, contact [email protected].