Local house flipping trio makes the leap into commercial real estate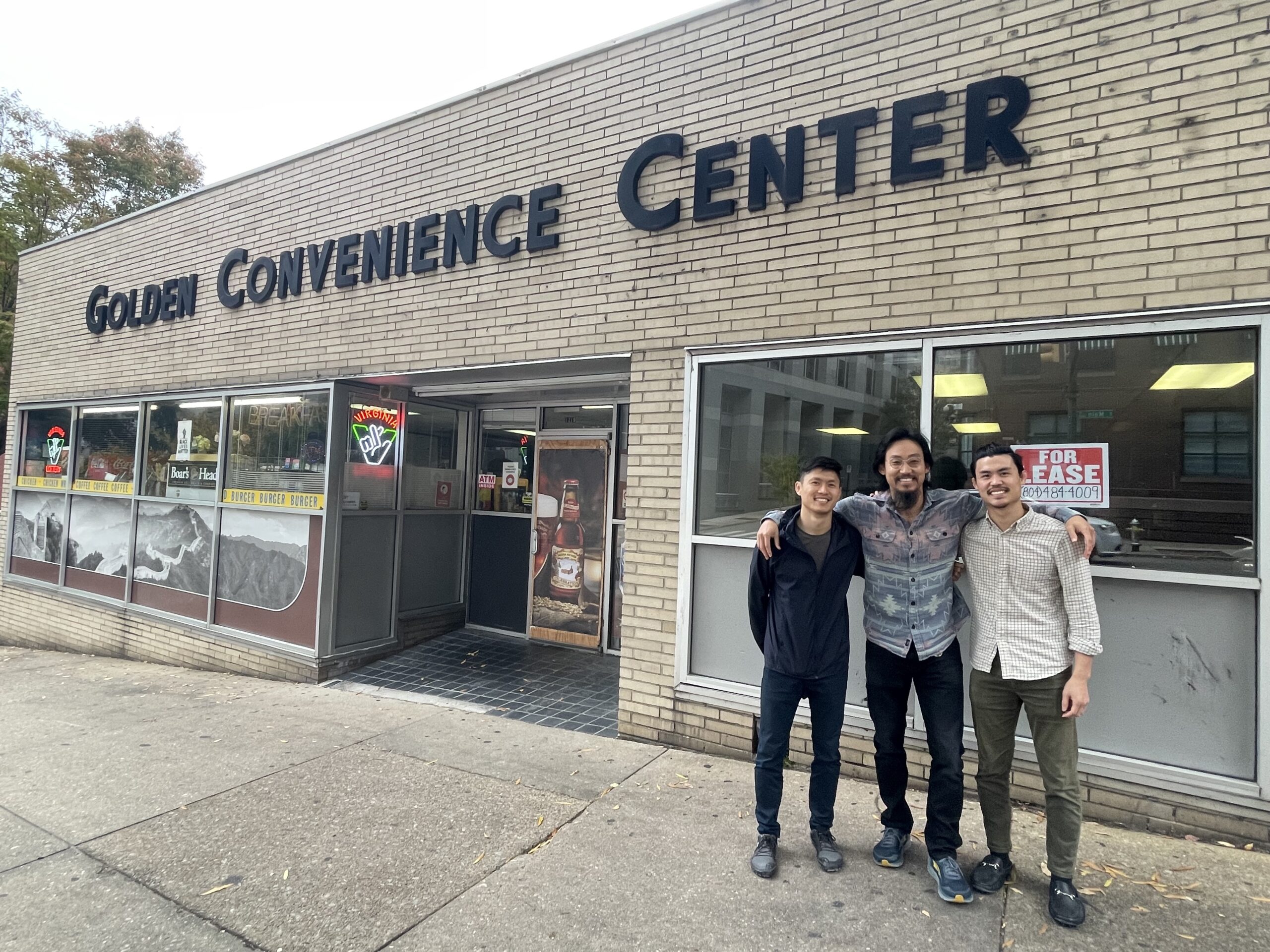 After flipping a number of residential properties, three new local developers have struck their first commercial deal in Shockoe Slip.
Brothers Phillip and Victor Thai along with business partner Robert Lee purchased the Golden Convenience Center building at ​​1217 E. Main St. last month for $900,000.
The one-story property is partially occupied by a convenience store and was also once home to restaurant Good Taste II.
The deal, which closed Oct. 8, is the group's first foray into commercial real estate after flipping houses in recent years.
"Right now we're doing about 12 fix-and-flip single family houses, and we have another 12 to 13 in the pipeline to be worked on," Phillip said. "The initial goal was to transition to commercial real estate to grow and scale the business."
Victor continues to work full-time in technology sales, while Lee and Phillip recently left careers in nonprofit management and software engineering, respectively, to do real estate full-time.
City records show the Golden Convenience building was most recently assessed at $686,000, and the seller was an entity tied to the Kim family. The Thais and Lee bought the roughly 9,400-square-foot building through their River City Capital Fund, a fund they created to solicit investors. Lee said so far they've only raised money from friends and family.
Thai said the convenience store that occupies part of the building has a little over a year left on its lease and will remain for that duration. About half of the building's square footage is a basement which the new ownership group aims to renovate and rent out.
"We're hoping to get a local or national tenant to come in. We are currently in the process of vetting and receiving applicants already. We also want to get the right tenant to boost that area up," Thai said. "We are still playing with what would be the best layout."
Looking long-term, the Thais and Lee may look to add residential density to the roughly 0.1-acre site.
"We've talked to previous owners that said it could be built upon to add an existing multifamily project on top," Thai said. "We are actively receiving bids from contractors on potential buildouts to see how that might play out. We are allowed, based on what the sellers have provided, up to another five stories."
The trio plan to continue to look for both commercial and residential deals in the Richmond region and beyond.
"We're bullish in Richmond in general, anything within 30 minutes," Lee said. "We're looking into Greensboro, Winston-Salem and High Point (North Carolina) and we also do deals in Hampton Roads."
Local house flipping trio makes the leap into commercial real estate