This is Your Garden Design Style According to Your Zodiac Sign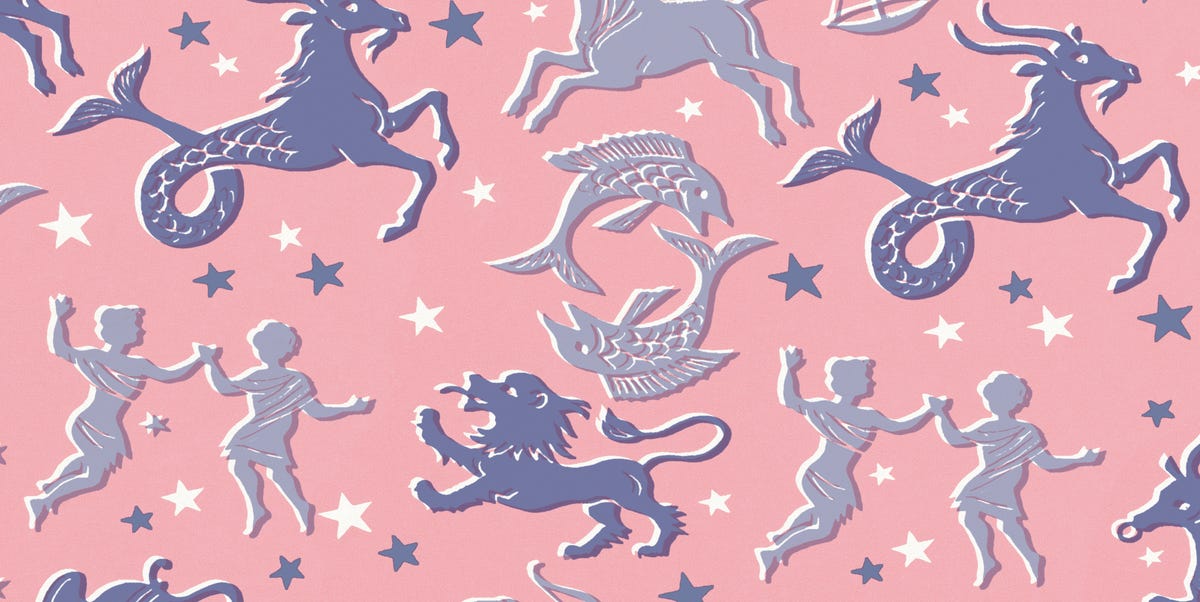 Have you ever wondered how astrology can play a role in determining the best garden designs for your zodiac sign? With summer on the horizon, OnBuy has applied the theory of astrology to help you design the perfect garden based on your star sign. Just for fun!
'After a long winter, we can be forgiven for letting our gardens go a little unloved,' OnBuy say. 'However, now that the clocks have gone forward and we get to enjoy an extra hour of daylight, many of us will want to spend a little more time outside. This means that it's time to start thinking about what you want your garden to look like this summer.'
Keep reading for everything you need to know…
Aries, March 21 – April 19
Garden design style: Supersized
Ruled by Mars, Aries are natural competitors with a big presence. When it comes to garden design, they should go supersized with their planting schemes, furniture choices and colour combos — perfect for matching their bold personality.
'All garden design needs some larger scale trees or shrubs to create grandeur and visual impact, even in a small backyard,' says landscape designer Micheal John McGarr.
---
Taurus, April 20 – May 20

Garden design style: Pools and luxe touches
Taureans are oriented around the physical world, known for their love of pleasure, indulgence and relaxation. It comes as no surprise that their garden must-have would be a swimming pool to dive into after a long day.
OnBuy comment: 'A Taurus loves to relax in serene environments, so swimming pools or natural pools with luxury additions that can be found in a holiday setting will give them that perfect blissful environment. The travel restrictions over the last couple of years have made our outdoor spaces all the more important.'
---
Gemini, May 21 – June 20
Garden design style: Grow your own
Slip on your gardening gloves, because a Gemini loves to grow seasonable vegetables so their energetic personalities have something to focus on. They are also very intelligent and pick up knowledge quickly, so we imagine the end garden result will certainly turn heads.
---
Cancer, June 21 – July 2

Garden design style: Low-carbon garden

If Cancer is your star sign, then it's time to step up your eco game and create a low-carbon garden that is teeming with wildlife. Not sure how? According to the RHS, growing a hedge and making your own compost are both excellent methods for this purpose as they help store carbon.
'Those under the Cancer sign are attractive yet intuitive, meaning they easily pick up on any energy around the home, and are therefore likely to be wary of the all-round benefits of a low carbon garden,' say OnBuy.
---
Leo, July 23 – August 22
Garden design style: Jewel colour gardens
Leos are bold, warm and love to bask in the spotlight. This drama-adoring and ambitious fire sign is all about jewel colours when it comes to garden design, embracing dazzling yellows, rich purples, splashes of crimson, and rich sapphire blue that stands out like their personality.
'This spirited sign is known to enjoy the sun while holding a natural air of regality, so incorporating jewel colours worthy of a king or queen creates that royal atmosphere that any garden deserves.'
---
Virgo, August 23 – September 22
Garden design style: Luxe sanctuary
This zodiac sign works hard at coming off all effortless and perfect, often being described as a perfectionist. Instead of flashy colours and eye-catching accessories, Virgos try their best to create outdoor sanctuaries that satisfy their practical needs. Low-maintenance and easy to understand, they might combine comfortable seating with natural, wildlife-friendly scenery.
---
Libra, September 23 – October 22
Garden design style: Wildlife conscious
'Libras champion harmony and equality, so creating an environment that provides a good host to local wildlife is a perfect match for them. Simple things such as water sources, bird feeders, and wildlife-friendly gardening practices will create the harmonious garden that they will equally thrive in.'
---
Scorpio, October 23 – November 21
Garden design style: Wild garden
Independent and unafraid to blaze their own trail no matter what others think, Scorpios are likely to embrace a wild style when it comes to garden design. Whether it's overgrown shrubbery or colourful plants, Scorpios will use their outdoor space to reflect their independent and bold style.
---
Sagittarius, November 22 – December 21
Garden design style: Wabi-sabi garden
The Sagittarius personality is loyal, sophisticated and independent, with a thirst for adventure. As the seasons begin to roll from spring to summer, some of the garden features a Sagittarius might tap into include the use of natural materials, weathered man-made objects, and stones. For them, it's all about creating a space that embraces imperfections.
---
Capricorn, December 22 – January 19
Garden design style: Tapestry lawn
Tapestry lawns, also known as grass-free lawns, are created by using individual plant species in either pots or trays that are then combined in a unique mosaic style. If you're a Capricorn, then this low-maintenance lawn style is perfect for you as it will free up your time to pursue other ambitions.
'Capricorns are known for being practical, ambitious and self-reliant,' say OnBuy. ' Simply lay out your lawn area with low growing plants that are tolerant to moving for a colourful lawn, rich with texture and very little fuss.'
---
Aquarius, January 20 – February 18
Garden design style: Repurposed
Aquarians are nonconformist and open-minded by nature, so it makes sense that this air sign would design a garden based on repurposed goods. As well as creating a beautiful and natural environment, they want to go green and give unwanted materials a new lease of life.
---
Pisces, February 19 – March 20
Garden design style: Herb garden
'Pisces have a giving nature, so a garden that grows herbs that they can use to cook and give to others is a perfect way to put their qualities to use,' explain OnBuy. 'Herbs prefer a warmer environment to grow, making them perfect to add to your garden for the summer.'
Follow House Beautiful on Instagram.
---
This content is created and maintained by a third party, and imported onto this page to help users provide their email addresses. You may be able to find more information about this and similar content at piano.io