Tokachi Millennium Forest head gardener Midori Shintani to share gardening practice during Berkshire Botanical Garden Winter Lecture | Berkshirelandscapes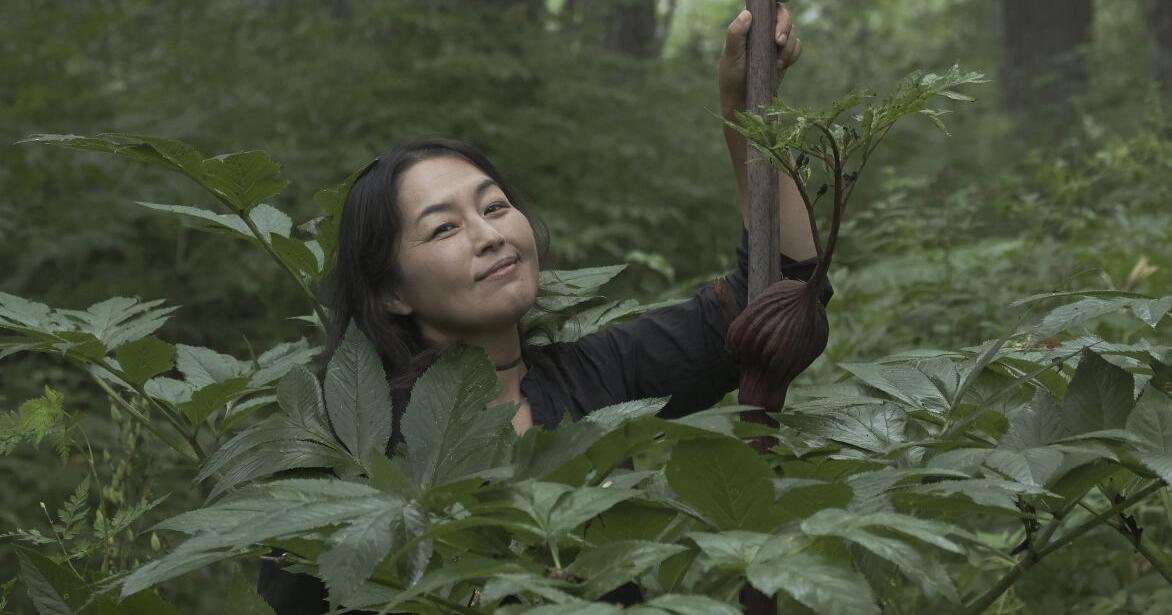 STOCKBRIDGE — In Japanese, "Midori" means "Green," the color of nature, forest hues and new growth. And Midori Shintani has chosen an ideal occupation for her name.
Since the opening of Tokachi Millennium Forest to the public in 2008, Shintani has been head gardener of the award-winning 1,000 acres nestled at the foot of the Hidaka Mountains on Japan's northernmost island, Hokkaido, home to the indigenous Ainu peoples.
On Feb. 18, Shintani will present the 26th annual Berkshire Botanical Garden Winter Lecture, "Discovering Tokachi," introducing her verdant domain to ardent gardeners online through words and images. The lecture, which begins at 5 p.m. and lasts an hour, is online. 
It was a cold winter's morning when Shintani spoke with The Eagle from Hokkaido by phone, the earth still sleeping around her, dreaming of spring.
"Every day I walk in the forest," she said.
When the new germinating season approaches, the first garden task is sprinkling charcoal powder on snow, as black color absorbs heat and speeds up melting.
"It's a traditional way of agriculture in Hokkaido," Shintani said.
Crushing layers of ice and removing plant debris keeps a team of four gardeners busy.
Tokachi was founded by Mitsushige Hayashi to offset the carbon footprint of his newspaper business. Acclaimed British garden designer Dan Pearson helped create a series of distinct gardens across the expansive, long-neglected mix of forest and open space.
About 300 acres are open to the public, with winding paths and boardwalks, and tours by Segway and horse trekking.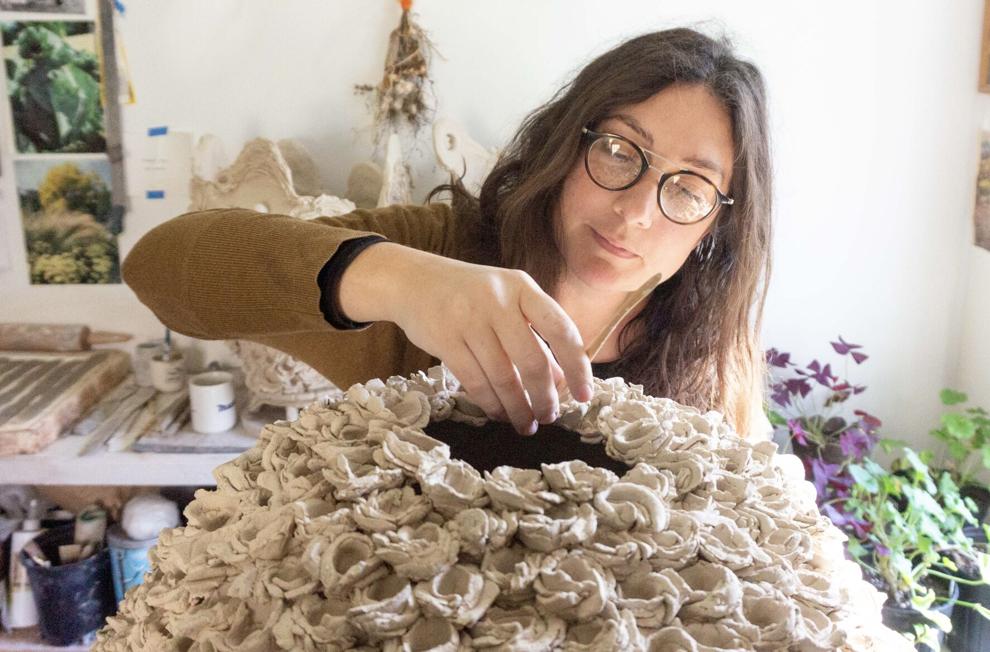 Each garden follows a different approach.
The Earth Garden is a large, undulating stretch of grass sculpted into huge land forms that draw the eye toward distant snow-capped mountains beyond.
A Farm Garden has its own staff that manages a kitchen garden, rose garden and orchard — plus several hundred goats and sheep that provide milk to make award-winning cheese, uncommon in Japan.
The perennial Meadow Garden's tall grasses and brilliant swathes of color fill the lush landscape.
"We bring a lot of native plants into the cultivated garden area, mingling North American-based perennials and Hokkaido indigenous plants," Shintani said. "The climate conditions are similar. Native plants are very tough and good as part of the vegetation."
The Meadow Garden also introduces good plants for locals to grow at home, "another joy of the garden," she added.
Pearson visits Tokachi each year, and also communicates remotely. "We're a very lucky team, we can share the same idea or sometimes completely new ideas to stimulate each other," Shintani said. "Our direction is always the same, to make the forest better."
"We develop different layers, bringing in new and native plants to make it more meaningful for insects and humans."
The natural system is very complicated and well-balanced, Shintani pointed out, requiring careful attention so native plants don't dominate. They also maintain a buffer area between cultivated garden and forest.
"The Forest Garden with native plants of Hokkaido, we just leave it alone. It's a typical method of our gardening. Sometimes no hands, just observing, is very important for the vegetation."
Visitors may not enter the forest alone, due to the presence of Ussuri Japanese brown bear, found only on Hokkaido.
"We are on a borderline between human culture and wildlife," Shintani said. "We have bear, fox and raccoon, rabbit and hares. Deer live deep in the forest, they rarely show up in the garden [as] we always have public walking around there. There's a lot of food for them in the forest, so they don't come down."
Shintani has seen changes in the climate over her tenure due to warming. Before, there was little snow at Tokachi; now there's snow from December to early April.
"That's good for plants in the garden," she observed. "When I arrived in 2008, I always pushed the plants back into the ground because the frozen ice kicked them out. I don't do that any more."
Shintani hails from mainland Honshu, the largest of Japan's four islands. "I grew up in the countryside on the west side of Japan which had mountains and oceans and very rural landscape. I loved to go exploring and plant hunting after school, chasing tadpoles in the rice paddy fields, a very typical Japanese country girl."
"My grandma and mother loved gardening, [which] was a huge inspiration."
During high school, Shintani's father suggested she might want to study horticulture.
"He was right, I love my job now. I live with the plants, it's a very natural thing."
She contributes both culturally and horticulturally to Tokachi.
"We have a Honshu tradition called "Place Where People Live," defining where people are living and leaving the forest untouched. In Japanese culture, we try to have a harmonious relationship between nature and mankind. Hokkaidu doesn't have that history, the indigenous Ainu worshipped nature. I brought that idea into our forestry, and we left abandoned the deepest forest area for wildlife. We cut the forest closer to the garden sometimes and harvest mountain vegetables, that's a humans area. We used to produce lots of wooden material, serious forestry, but now we slow down and leave it self-seeding."
She also introduced organic growing. "This garden is located at the foot of the Hidaka Mountains, and we care about that environment," she said. "We're still searching for the best organic growing methods."
Visitors travel mostly from the mainland. "For people who live in cities, Hokkaido is a popular destination. It's a different culture from Honshu, like a land of pioneers."
With Japan's long history of renowned garden design — sometimes just rocks or moss — tastes are changing all the time, Shintani said.
"We have very traditional gardens on the mainland, especially in the Kyoto area. It's quite spiritual, it's deeply connected to Buddhism, like Zen Garden. But we had a huge English Garden boom in the late 1990s."
"Nowadays, there's a back-to-nature movement, especially in Hokkaido. Our naturalistic planting style was very new when we opened. After 15 years, it has become a trend. In the big city, they like the essence of wild nature."
Shintani has had to adapt to the unexpected. Serious typhoon damage in 2016 caused underground water courses to change volume and routes. "A lot of moss covered the meadow garden, and, in a native forest, beautiful moss covers tree trunks and boulders," she said. Instead of removing the moss, "it's time to think about new plants inviting to that environment."
During the winter, she travels and gives talks, in person or virtually, and visits gardens. She spent two years in Sweden while training, and is widely published.
"My biggest interest is the difference between nature and human lifestyles. Plants tell us everything about the natural environment. I read about the land, or sense of a place, the meaning of new plants, and local plants in each country. That's the biggest joy for me," she said.
"I always feel calm when I come back [to this] special, remarkable place. [With] severe climate conditions throughout the year, even in summer, this is the borderline between a wild side and humans cultivated side. There's a lot to think about [in] the healthy, happy life of gardening."
The past three years have been difficult for everyone due to COVID, she acknowledged. Annual attendance has declined, from 50,000 pre-pandemic to around 20,000.
"Now, we have visitors who were not interested in gardening or plants before. They needed some support there and a peaceful time. I feel like the garden has a new mission, it's like an oasis, it's saving peoples' minds."
Tokachi Millennium Forest was designed with a vision of lasting 1,000 years, hence its name.
"It's like a hope for the future," Shintani said, "a rich, beautiful natural environment [that] will remain safely for future generations. It never ends."
IF YOU GO
"Discovering Tokachi"
What: 26th annual Berkshire Botanical Garden Winter Lecture with Midori Shintani, head gardener of Tokachi Millennium Forest, Hokkaido, Japan
Where: Online only
When: 5 p.m., Saturday, Feb. 18
Cost: $35, $30 for members
Information and registration: 413-298-3926, berkshirebotanical.org